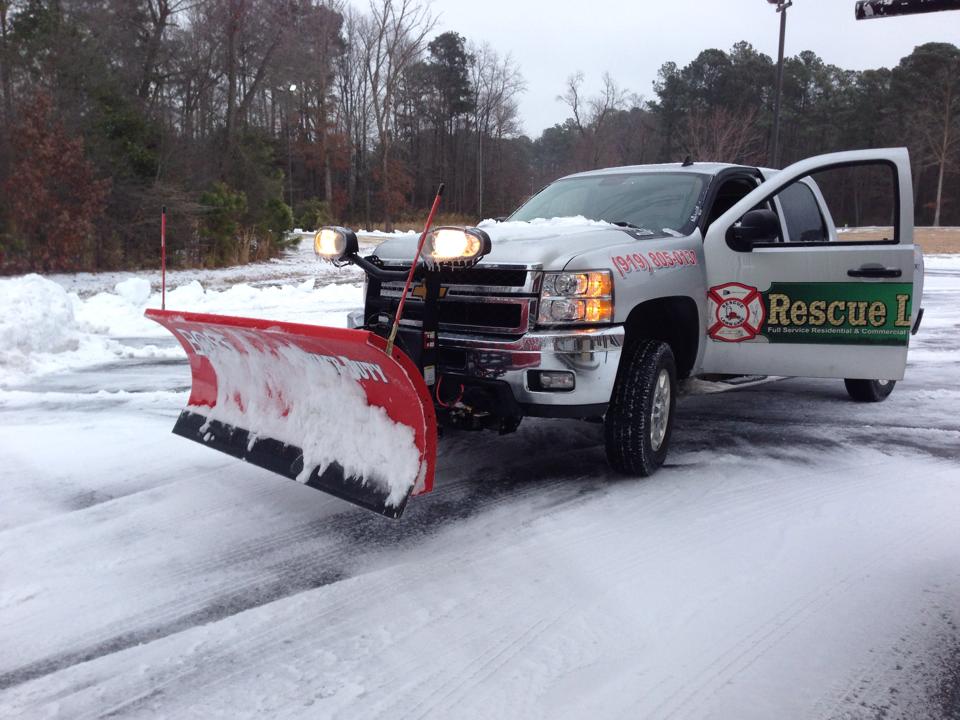 Looking for the fastest, most reliable, and professional snow removal company in the Triangle? Look no further than Rescue Lawn Care, the leader in snow removal for the Triangle. We are experienced in snow plowing, snow hauling, sidewalk clearing, salting, and other snow removal services. Our service staff is skilled in safety and in using all of our equipment. Rescue Lawn Care can handle residential as well as commercial facilities of any size.
Rescue Lawn Care has been in business for many years with all aspects of snow removal management and has the knowledge and resources to handle all your snow removal needs. You'll discover that we take great pride in giving you a safe winter environment with outstanding customer service.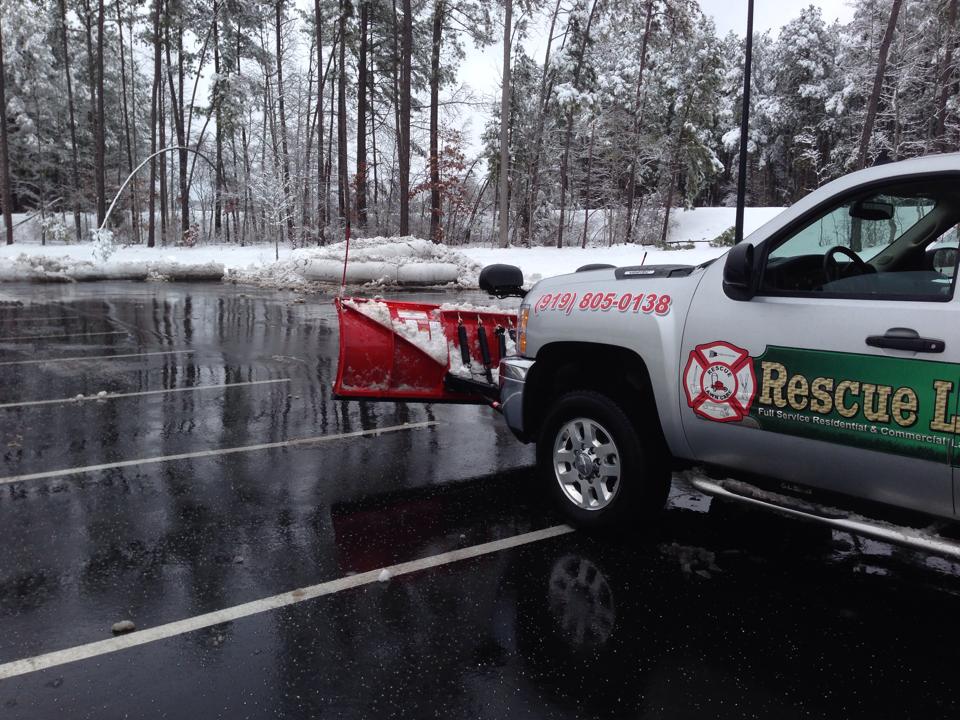 Types of Service Locations Rescue Lawn Care Provides
Airports, Condominiums, Factories, Hospitals, Industrial Parks, Medical Centers, Office Plazas, Private Villages, Retail Stores, Restaurants, Shopping Centers, Shopping Malls, Town Homes, Trucking Terminals, or anything else you might need.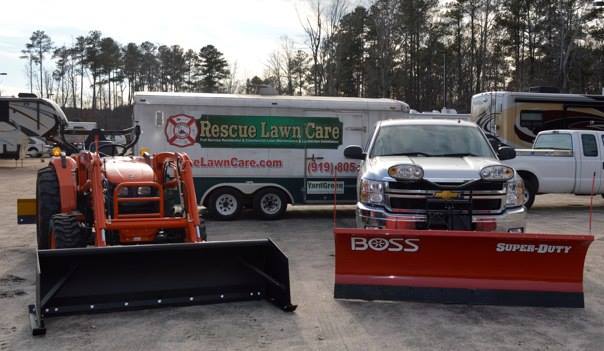 Pricing
Rescue Lawn Care will work with you to plan the most appropriate pricing for your job. We have different seasonal, per push, or per event pricing schedules that will fit with any budget. Give us a call at Rescue Lawn Care to see which will be your best option!